Home Remedy Book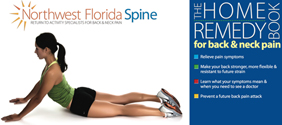 As a community service, Northwest Florida Spine mails out a free 36-page Home Remedy Book with customized stretches that can relieve some back and neck pain symptoms. Enter your name and address and we will mail you a copy. 
Back to Life Journal
Download our free 16-page Back to Life Journal that shows how to get back to golf, tennis, hiking and more with home remedies. Insert your email to subscribe and download.
Symptoms Chart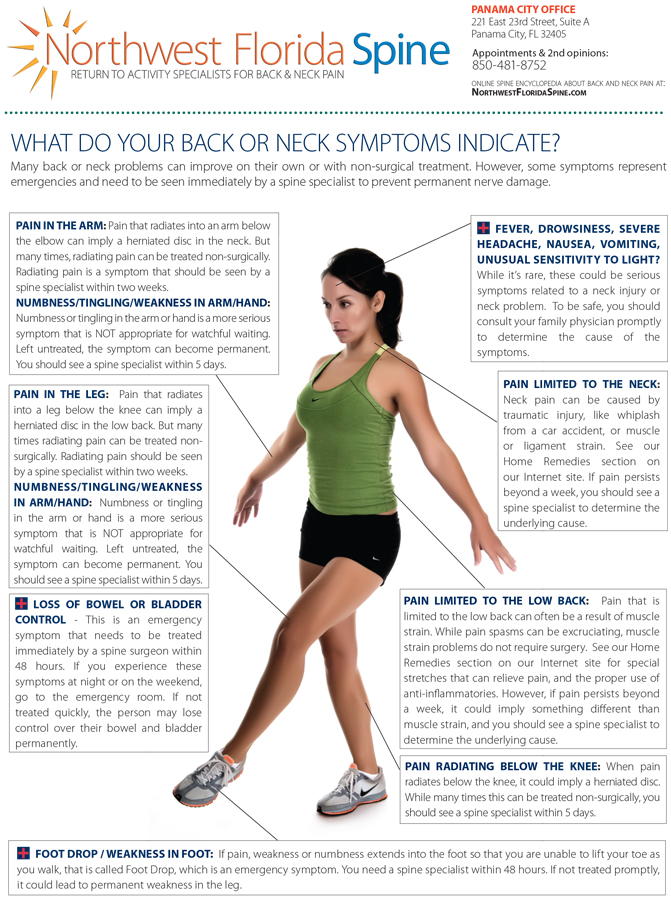 Some symptoms can become permanent if you don't see the physician with in 24 hours. Find out when you can use "watchful waiting" and when you have an emergency symptom.
Exercise Library
What do exercises have to do with relieving pain? Research in sports medicine and spine care exercises have shown to help relieve joint, ligament, muscle problems in the legs, arms, neck and back and increase range of motion.